Heja Sverige

read blog
sejlerliv
... 1056 entries
david gill
... 968 entries
harry and judy's rv trip
... 791 entries
debbie does...round the w
... 544 entries
lushblog
... 517 entries
eutikia ... festina lente
... 361 entries

Gary & Jo - Here We Go Again!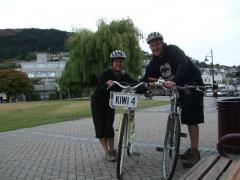 Hi and welcome to our site. well after a few years off (mainly due to a worldwide pandemic)- this summer we are all back on the road again! we have dusted off the tent, loaded up the roof box and planned a route up thro...

read blog
heja sverige
... 3 minutes ago
lushblog
... 5 minutes ago
scouseleem on tour
... 6 minutes ago
my world travels
... 7 minutes ago
sejlerliv
... 7 minutes ago
alwaysyoung
... 8 minutes ago

Search for a friends blog, or find out what a real traveller has already written about a destination that you're planning to visit.