Bella Italia

read blog
sejlerliv
... 906 entries
david gill
... 751 entries
harry and judy's rv trip
... 708 entries
education is light
... 568 entries
lushblog
... 465 entries
la vuelta al mundo en 477
... 394 entries

Peter & Joan's Adventures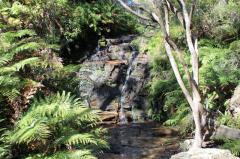 Peter & joan are roving retirees. together we have been fortunate to travel some of this wonderful planet but we have plans of seeing and experiencing a lot more. this blog is for our future reference and to share with anyone...

read blog
lushblog
... 4 minutes ago
scouseleem on tour
... 4 minutes ago
too blessed to be stresse
... 5 minutes ago
bella italia
... 6 minutes ago
my many short trips
... 7 minutes ago
yaraandoo ii cruising
... 9 minutes ago

Search for a friends blog, or find out what a real traveller has already written about a destination that you're planning to visit.