Sonne Tanken In Teneriffa

read blog
sejlerliv
... 911 entries
david gill
... 757 entries
harry and judy's rv trip
... 708 entries
debbie does...round the w
... 523 entries
lushblog
... 471 entries
la vuelta al mundo en 477
... 394 entries

Lushblog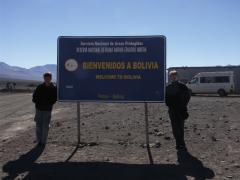 Welcome to lushblog! it is now compulsory to wear a mask while reading this, and im hoping that anyone leaving a message has disinfected their keyboard or phone before use. one just cannot be too careful!...

read blog
alwaysyoung
... 2 minutes ago
peter & joan's adventures
... 4 minutes ago
sejlerliv
... 6 minutes ago
sonne tanken in teneriffa
... 6 minutes ago
now 8 months in s.e asia
... 6 minutes ago
my world travels
... 8 minutes ago

Search for a friends blog, or find out what a real traveller has already written about a destination that you're planning to visit.